Isla Pasión Experience Tickets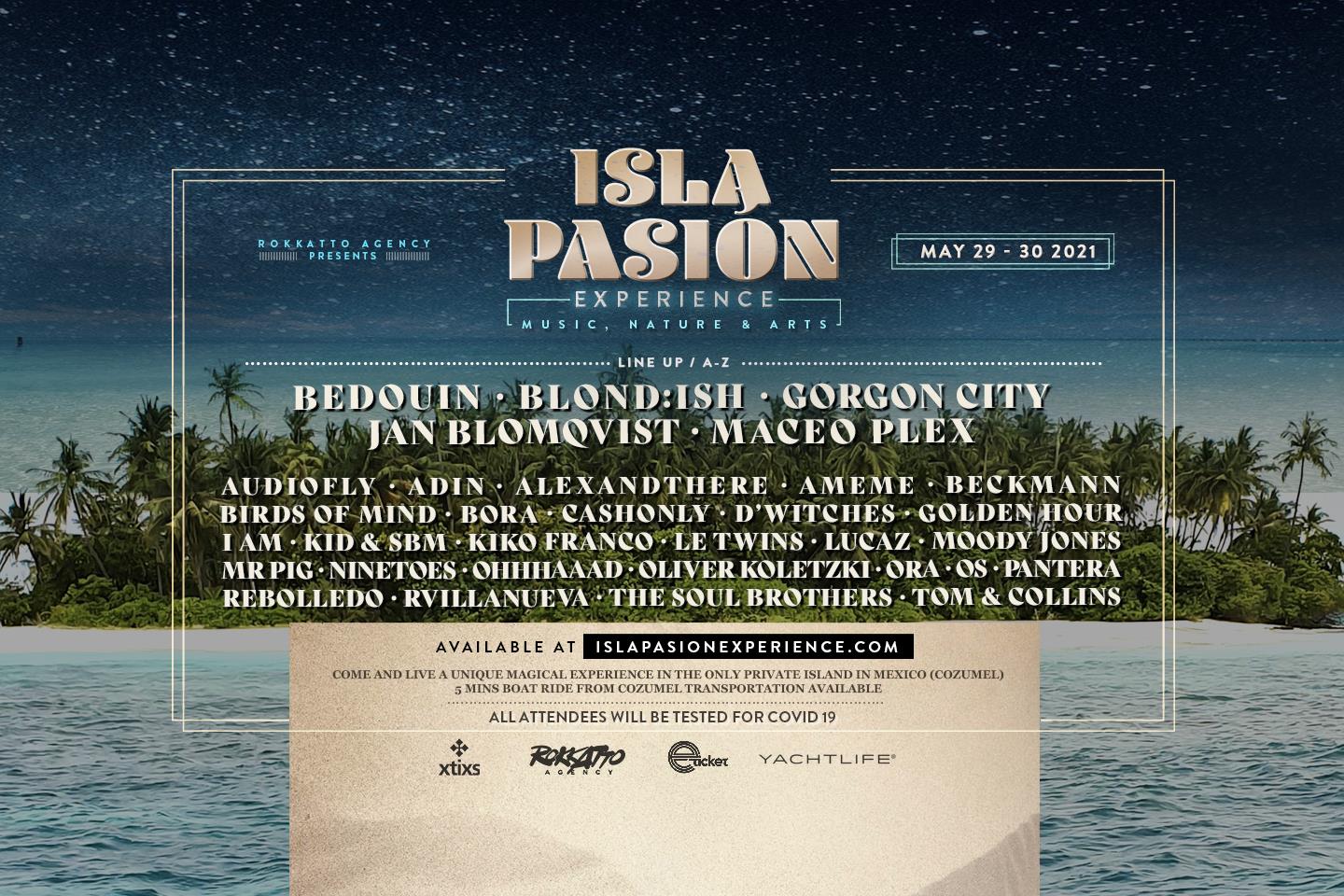 Isla Pasion Is a Unique and Exclusive Experience Where We Combine the Love for Music, Nature and Art in the Only Private Island in Mexico, Next to the Beautiful Cozumel Coral Reef, in the Heart of the Mayan Riviera. Other Activities Such as Yoga, Healing and Meditation Will Set the Atmosphere for a Delightful Experience.
Isla Pasion Experience Is Going to Be a Must Be Festival Experience That You Dont Want to Miss.