YOOO presents Rock Nation Tickets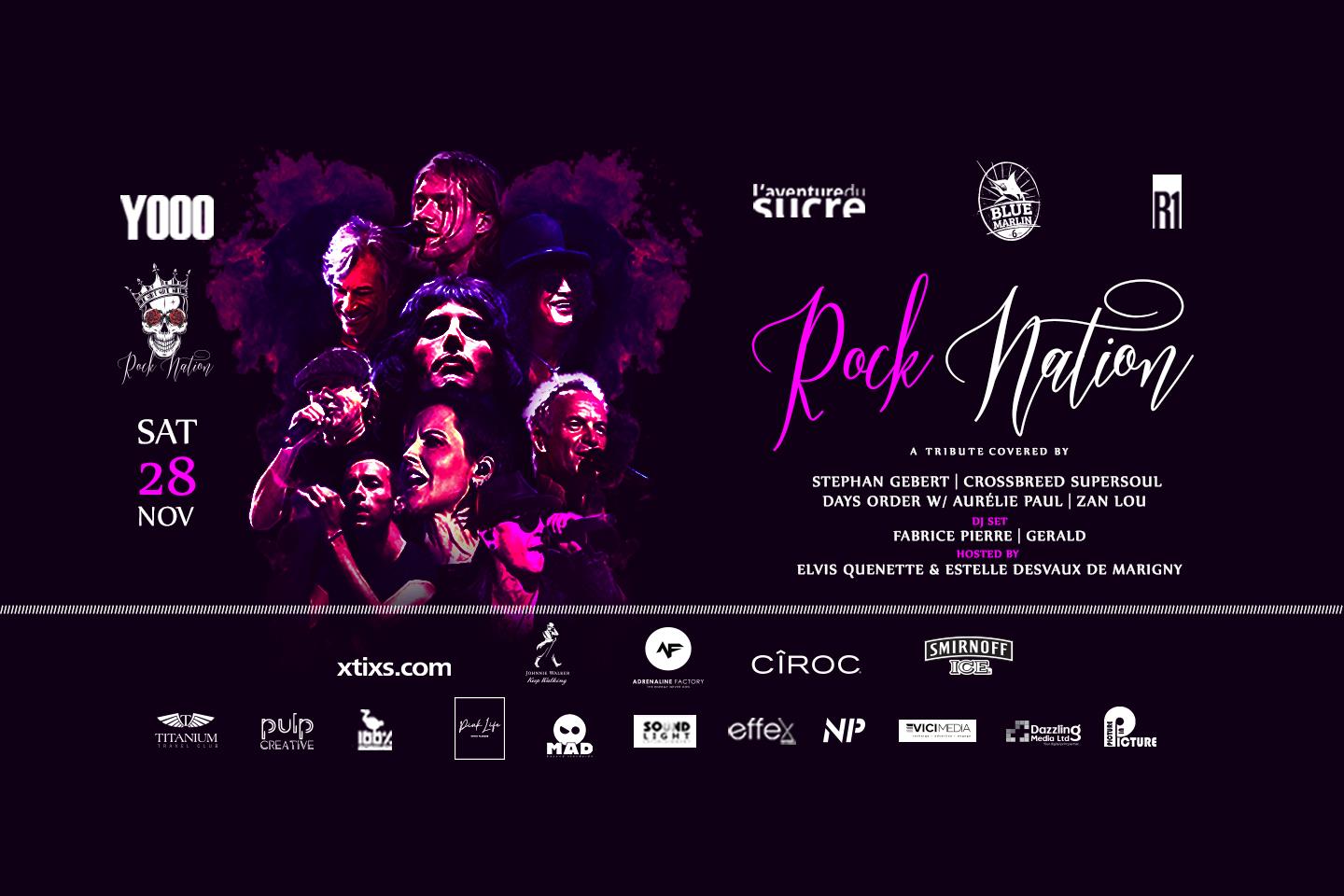 The next event is starting in
The first of its kind, RockNation presents the concept of a tribute of multiple Rock groups that have left their mark in music history over the past four decades.
For the rocker who wants to spend their night listening to hit after hit, RockNation promises 6 different music groups reflecting different eras as well as the various styles of rock.
RockNation aspires to become an annual rock festival by making the music genre transition into mainstream popularity.
Backed by a themed stage designed by our technical team set to reflect the unique atmosphere of the event as well as unique concepts such as semi-permanent tattoos, biker expositions and catwalks, attendees will live a one-of-a-kind experience at L'Aventure Du Sucre with some of the best local music groups lending their talent putting hit after hit.
A freshly established brand, YOOO is backed by a team with a decade worth of experience in the events industry.
YOOO is an identity focused on the hybrid of the entertainment and corporate events' ecosystem. Boldness, unconventionality and cultural clashes are hardcoded within YOOO's DNA.