Secret Solstice Festival Tickets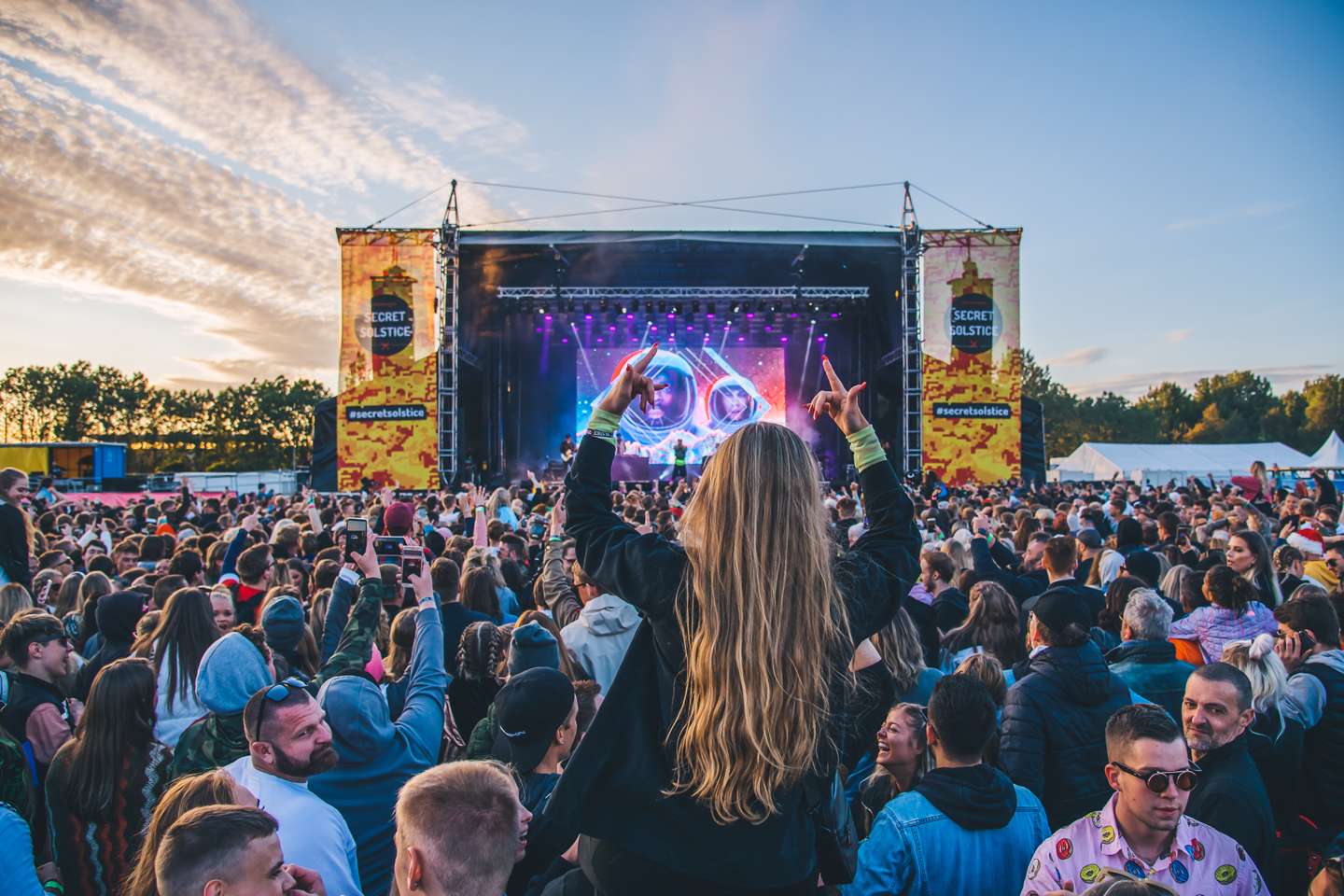 Sign Up for Secret Solstice Festival Ticket Alerts
Sign up for the latest information on upcoming Secret Solstice Festival events. Be the first to know when Secret Solstice Festival tickets go on sale!
The email address you entered is invalid
By signing up to our newsletter, you consent to receiving emails about upcoming events and special offers. You can change your email settings at any time and your data will be protected by our
privacy policy.
Secret Solstice is Iceland's music and culture festival held under the Midnight Sun of the summer solstice. We bring you amazing music, nature and one-of-a-kind unforgettable experiences that are exclusive to us. From our eclectic line-up of icons and up and comers, hosting the world's only rave inside Europe's second largest glacier cave to an intimate performance of Icelandic music in a 5200 year old lava tunnel or journeying to the centre of the earth for a concert. We're not your standard festival and by combining and highlighting music with distinctly Icelandic characteristics we push boundaries to provide that extra special offering to our festival-goers. We share the natural beauty and culture of Iceland to create a music experience that make us one of the most unique festivals in the world. Join us in 2021 for an extraordinary and unmissable musical experience!
Venue:
Hot Spring Valley - Laugardalur
Engjavegur 7, 104 Reykjavík, Iceland
Cypress Hill
Lil Pump
Primal Scream
TLC
Meduza
Regard
Blackbear
Ardalan
Alma
24/7 (IS) • Andrea Jóns (IS) • Ali Demir (TR) • Álfbeat (IS) • Ardalan (US) • Bensöl (IS) • Bláskjár (IS) • Blóðmör (IS) • Birnir (IS) • Carla Rose (IS) • ClubDub (IS) • DANILL (IS) • Day And Night (AU/UK) • ELLI GRILL (IS) • Elsa Bje (IS) • Elín Ey (IS) • Emmsjé Gauti (IS) • Ensími (IS) • Fox Train Safari (IS) • FRID (IS) • Gautiye (FR) • GKR (IS) • HAYDEN JAMES (AU) • Herra Hnetusmjör (IS) • HOT DUB TIME MACHINE (AU) • Huginn (IS) • INGI BAUER (IS) • JOI PE OG KROLI (IS) • KRUMMI (IS) • Luigi (IS) • Mighty Bear (IS) • Noise (IS) • NýDönsk (IS) • Ouse (IS) • Pete & Bas (UK) • ROKKY (IS) • Salvador & Kemp (IS) • Sbeen Around (IS) • SERA BJOSSI (IS) • Sindri Eldon & the Ways (IS) • SPRITE ZERO KLAN (IS) • STURLE DAGSLAND (NO) • TTT (IS) • Teeklef (NG) • TOMAS WELDING (IS) • Une Misere (IS) • Vicky (IS) • Volcanova (IS) • PLUS MORE TO BE ANNOUNCED