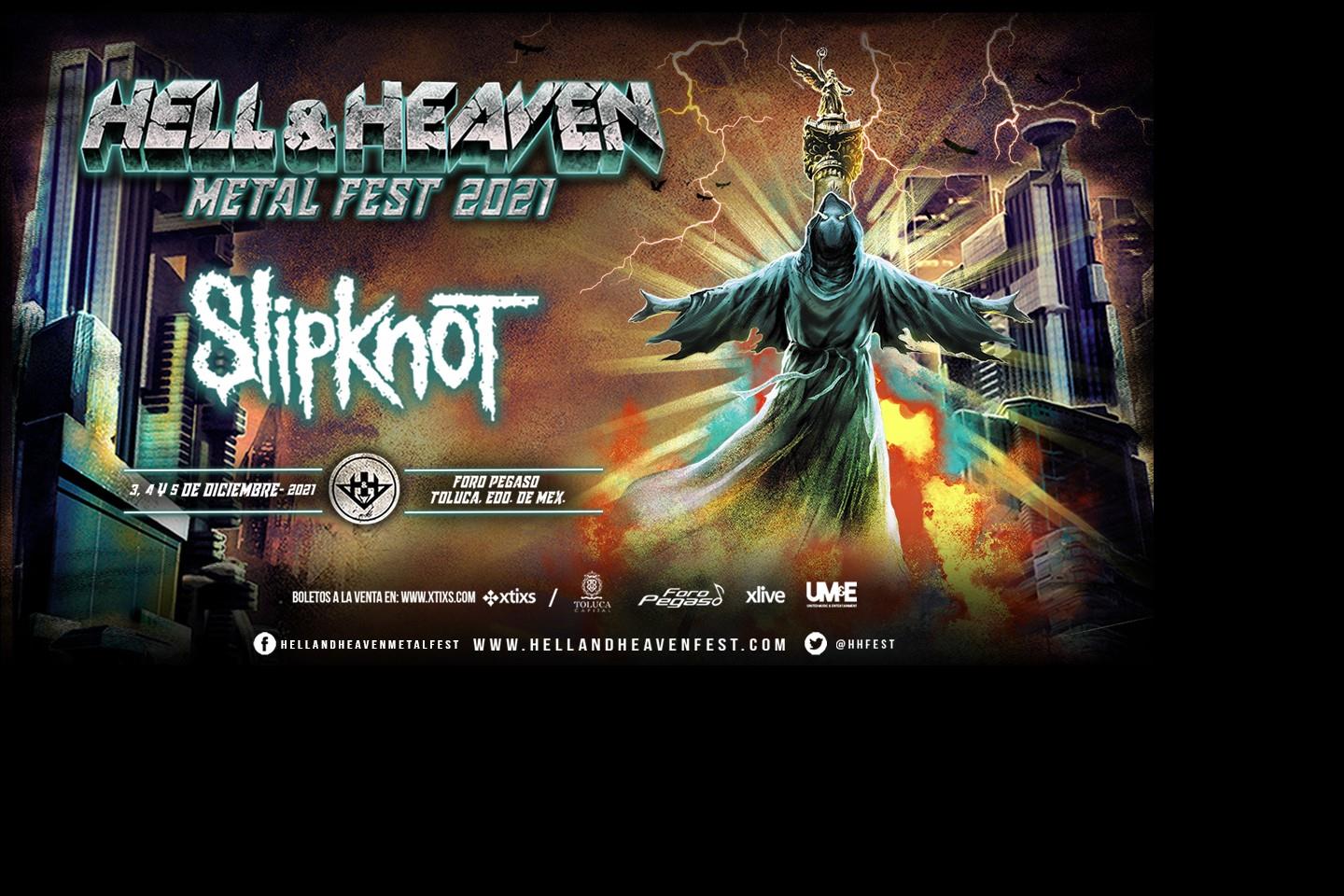 Sign Up for Hell & Heaven Ticket Alerts
Sign up for the latest information on upcoming Hell & Heaven events. Be the first to know when Hell & Heaven tickets go on sale!
The email address you entered is invalid
By signing up to our newsletter, you consent to receiving emails about upcoming events and special offers. You can change your email settings at any time and your data will be protected by our
privacy policy.
The biggest metal festival of Latin America Returns to Mexico City on its tenth anniversary. Don't miss the metal party this march 14 and 15 at Foro Pegaso.
Megadeth
Deep Purple
Powerwolf
Fleshgod
Amon Amarth
King Diamond
SATURDAY LINE UP
MANOWAR • PHIL ANSELMO AND THE ILEGALS • STATIC-X • MAX & IGGOR BACK TO ROOTS • MINIPONY • OBESITY
DEEP PURPLE • AMON AMARTH • POWERWOLF • DEVIL DRIVER • NATA • SURVIVING
LOUDNESS • PESTILENCE • PARADISE LOST • VISION OF ATLANTIS • OBEY THE MOON • TENEBRARUM • ASESINO • DEADLY APPLES • EL CUERVO DE POE • NUEVE NUEVE SEIS • ALL MISERY
SUM 41 • HOOBASTANK • ALLISON • DESIERTO DRIVE • DELUX • ANIMA TEMPO • 7 NEGRO • APOLO 7 • DETHDEALERS • FELLOWCRAFT • BLOODFIELD
KATATONIA • BLEEDING THROUGH • TANUS • HIGH RATE EXTINCION • CRITICAL ASSEMBLY • CICUTA • AIRE COMO PLOMO • NOSTRA MORTE • BOATS • MIDAZ • ZAZEL • CABRON
SUNDAY LINE UP
MEGADETH • JINJER • DEATH ANGEL • NERVOSA • CEMICAN • RAPED GOD 666
KIND DIAMOND • HEAVEN SHALL BURN • SOULFLY • PRESSIVE • SALVADOR Y LOS EONES • OPERUS
RHAPSODY • BLOODBATH • GUTALAX • INCITE • HYPNOSE • MAKINA • NEXT • HIGHWAY • METAL BLADE • RUINAS • GANADOR 2DO LUGAR RTHH
CYPRESS HILL • CRAZY TOWN • BLACK FLAG • ACE KOOL • ANABANTA • MORTUARY • RAXAS • FRACTAL DIMENSION • INES CHAVEZ • VULGAR ADDICTION • INSERTION LOSS
FLESHGOD APOCALYPSE • VITAL REMAINS • ANNA FIORI • LEPROSY • GANADOR ROAD TO HH • TASTE OF GREED • VOLTAJE • PERROS DE RESERVA • ASH NAZG BURZ • WINTER HAVEN • DEFECTO • POINT DECSTER