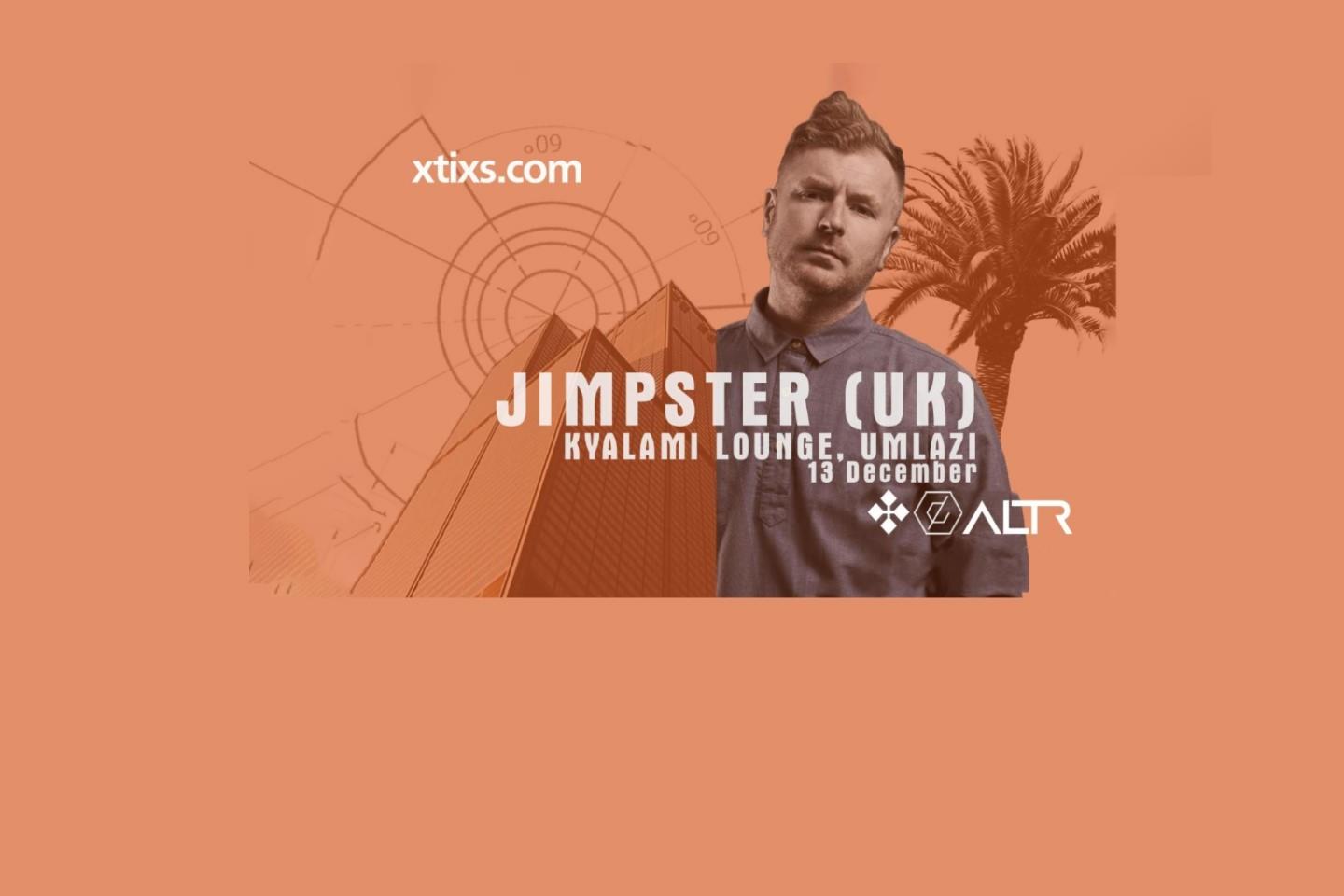 ALTR Tickets
After the success of #HenrikSchwarzLiveInUmlazi, we return with another international star at @Kyalami Lounge.
We are honored to be hosting Jimpster in Umlazi on 13 December. A man that needs no introduction in South Africa, His tracks have been played through every corner of our land for decades.
Producer, DJ, remixer, label boss, taste-maker. Jamie Odell wears many hats and wears them well.
Under his Jimpster alias, he has become one the most revered deep house artists operating on the scene today. His esteemed labels Freerange and Delusions Of Grandeur continue to help break incredible new music and equally impressive acts such as Detroit Swindle, Tornado Wallace and Session Victim. From his UK base, Jimpster has inadvertently become a standard-bearer and custodian of the authentic house sound and carries this flag to the four corners of the world.
With Jimpster still doing the business at globally renowned hotspots like Output (New York), Womb (Tokyo), and Watergate (Berlin), a slew of new music on the way, the ideas flowing freely from his studio and with over two decades of experience to draw on we see clearly that the fire is still burning as brightly as ever.
As he puts it himself, "The mission is clear: to try to inject warmth, depth, soul, sincerity and attitude to both my productions and my DJ sets. This is what sets the major players apart from the pretenders. That challenge is what keeps me focused and inspired 25 years on and I'm sure it will keep me on my toes for many years to come.
Brought to you by DJ Ntukza, Altr and Eternal Agency
Regional Settings
Language:

English (US)

Currency:

US$ United States Dollar
More
Stay Up to Date